Projects we're currently working on…
Walsh IBS are delighted to be commencing work on site at Restore London. An extension to the existing building (video below) work includes installation of specialist lighting and heating package. This is a direct appointment through LG2 Consultants with a value of 200k and a completion target of Autumn 2020.
A Full MEP Package on 193, 1/2/3 bed apartments in six and seven storey buildings at the former 26 acre site Navy Dockyards in Kent. Working alongside Russell Construction for Peel Holdings, we are now working on the £33.5m project (Walsh IBS contract value £3.85m) with a target completion of Spring 2021.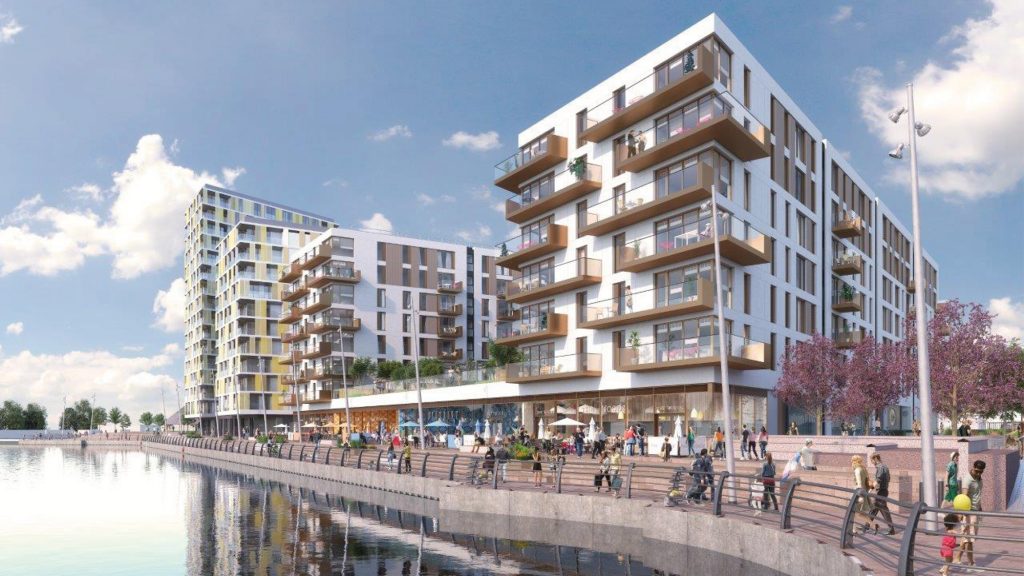 One of Fleetwood's best known landmarks overlooking the sea Walsh IBS are carrying out the Mechanical and Electrical installation together with specialist scene marine lighting. With a value of £130k due to complete Autumn 2020 working alongside main contractor Rosslee Construction, Accrington.