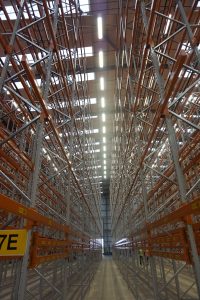 Meeting customer expectations and delivering upon those expectations are the real challenges for logistics and warehousing organisations.
Whatever your role within the supply chain  function, having the right facility is paramount.  Walsh has been lighting the way for many facilities across the UK for some 30-plus years. As such, we're proud to be a part of this dynamic and ever-changing environment.
We provide design and installation or just installation, working to your designs for both mechanical and electrical requirements, from small warehouses to large capacity pick, pack and ship facilities.  Working with the latest technology, we can assist you to provide a building environment that works to enable you to deliver upon your promises.
Building services are paramount to enabling your business to function. We put the life into your buildings.