Company Profile
The Walsh IBS Story
Ian Walsh – Managing Director, established Walsh Electrical Contractors Ltd in 1984 and became incorporated in 1990. The company has enjoyed planned organic growth over the past 30 plus years gaining an outstanding reputation across the industry. We are very proud to have provided services to Blue Chip Companies such as – Network Rail, Lendlease, Asda, Sainsbury's, Halifax Plc., Abbey Plc., Lloyds TSB, Hays Information Management, The Royal Bank of Scotland, Britannia Building Society, Royal Sun Alliance, Iron Mountain, House of Fraser, H.S.B.C., Apollo Leisure, Clinton Cards, Matalan, and the C.I.S Group.
In 2003 the company changed it's name to Walsh Integrated Building Services Limited to reflect the change in emphasis and direction of the company. We are now in a prime position to offer our clients a combined solution for both electrical and mechanical works.
We offer a full range of facilities management services built around our core expertise as electrical engineers, operating nationally on traditional,  design & build contracts and planned maintenance.
If you would like the assurance of an experienced company with integrity, whose reputation you can rely on, who have an uncompromising commitment to the quality of the services it provides – you need look no further.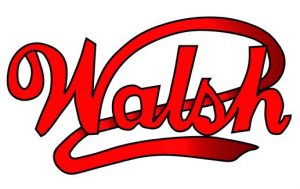 The Walsh IBS Timeline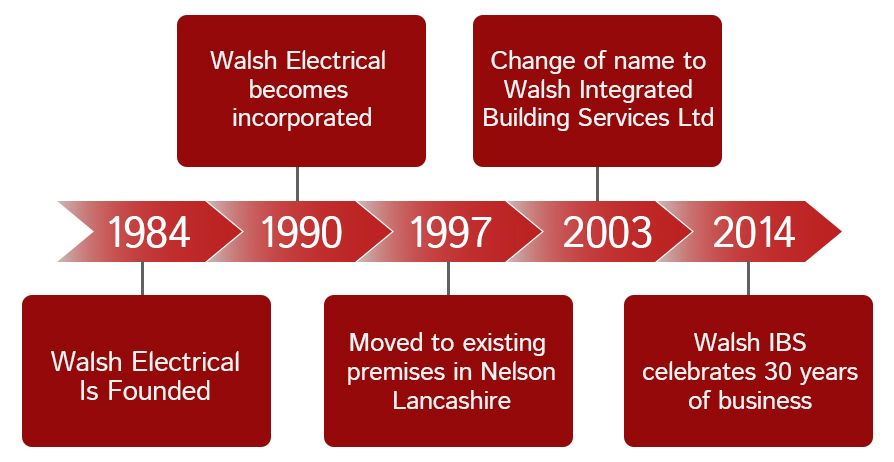 "Walsh IBS is an established progressive company that gives light to the big ideas, promises solutions and delivers with expertise"
Ian Walsh – Company Director